Celebrate Open Access Week with the ECU Libraries! It is our opportunity to promote the benefits of Open Access to the ECU community.
What is Open Access? "Open Access" refers to information – the free, immediate, online access to the results of scholarly research, and the right to use and re-use those results as you need. Learn more.
Curious about Open Access? Check out these videos to learn more.
ECU's own "Dr. Smith" learns about the broad impact of Open Access.
Science Commons seeks to expand the use of Creative Commons licenses to scientific and technical research.
Michael Nielsen speaks about how Open Science is changing scientific discoveries.
Katy Kavanagh at ECU asks students, "What is Open Access?"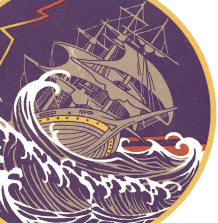 The ScholarShip is ECU's opportunity to put Open Access into action. It serves as a digital archive of ECU's scholarly output, allowing us to share our research activities with the world.
Learn more about The ScholarShip and browse through our collections!